ELECTROMAGNETIC SAFETY INSTRUMENTS

NHT 3DL
The new reference meter for the
European Directive 2013/35/EU



Download the Brochure



More Details
BROADBAND ISOTROPIC METER
FOR 3D ELECTROMAGNETIC MAPPING
ITU-K. 113 COMPLIANT
DESIGNED FOR MOBILE APPLICATIONS
WITH DRONES, VEHICLES, TELESCOPIC POLES

EXCEPTIONALLY SMALL AND LIGHT

HIGH PERFORMANCE

WIRELESS READING OF THE INSTANTANEOUS FIELD

ULTRA-FAST CHARGING

UP TO 8 MEASUREMENTS PER SECOND

PROGRAMMABLE DATA LOGGER

INTEGRATED GPS, ALTIMETER AND WI-FI

APP FOR ANDROID SMARTPHONE

SOFTWARE FOR DATA REPRESENTATION
NHT 3DL:
The new landmark meter for electromagnetic safety
NHT 3DL is a brand-new electromagnetic field analyzer equipped with the most advanced technology.
Powerful, light, compact, fully non-magnetic with over 24 hours of operating autonomy and virtually unlimited memory.
It incorporates an operator interface based on a high resolution color touch screen display.
The user interface can be remotely controlled via Wi-Fi and displayed on Windows operating systems (PC, tablet) as well as on Android devices (smartphone).
In compliance with the 2013/35/EU directive, our device performs the weighted peak measurement (WP10) in real time. It is equipped with a section for complex signal analysis composed of an FFT analyzer and a complete oscilloscope equipped with triggers and markers.
While in broadband mode, NHT 3DL can demodulate and rebuild pulse radar signals with a Tau up to 500 ns.
In combination with the new 33S Triple Probe it can measure the static magnetic, magnetic, and electric fields from 1 Hz to 1 MHz in a disjoint/combined mode.
---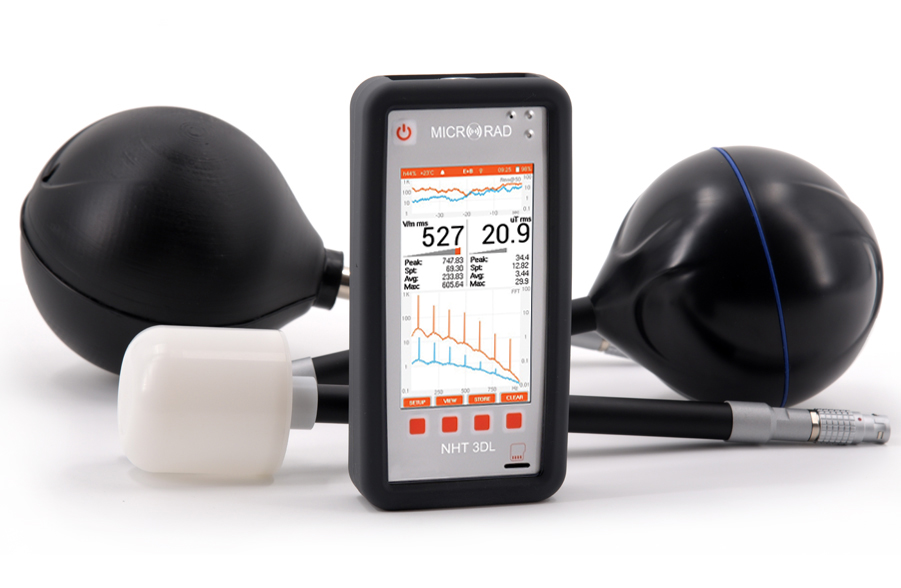 ---
Products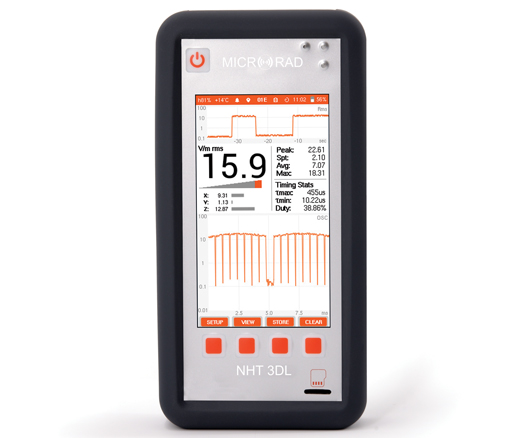 ---
Meters - NHT Series
The NHT series is available in three models.
NHT310 broadband meter from 0 Hz to 40 GHz. Integrated GPS
NHT3D complex signal analyzer with selectivity from 1 Hz to 400 kHz and broadband operation mode from 100 kHz to 40 GHz, remote analysis of the time/frequency domain via optical fiber. Integrated GPS.
NHT3DL complex signal analyzer with selectivity from 1 Hz to 1 MHz and broadband mode from 100 kHz to 40 GHz. Time/frequency domain instrument analysis, WI-FI migration of the user interface on Android and OS smartphones. External GPS.
All meters work with interchangeable probes. They are made of aluminum/magnesium alloy and have an operating autonomy of more than 24 hours.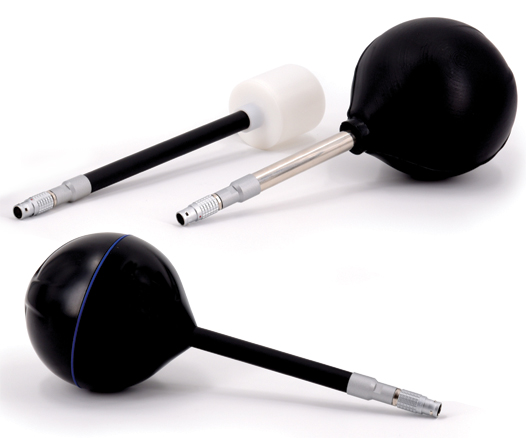 ---
Probes
Wide selection of electromagnetic field probes from DC to 40 GHz.
Series 33 triple sensor probes with coverage from 0 Hz up to 1 MHz.
Series ER probes for radar pulse signal.
Series 0 fast probes for 5G signal.
Series 10 probes for static, almost static measurements with band up to 1 kHz.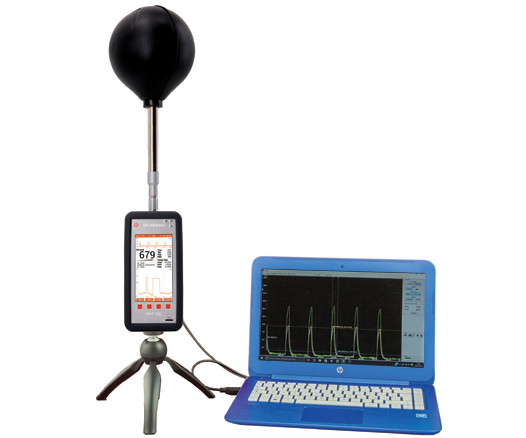 ---
Software
Microrad provides a specific SW application for each meter in the NHT series.
MicroLink for the NHT 310 meter
Waves for the NHT 3D meter
EMC Viewer for the EMC 10KHz÷18GHz sensor
Easy, modern and intuitive, these softwares also allow detailed analysis of the electromagnetic field performance.